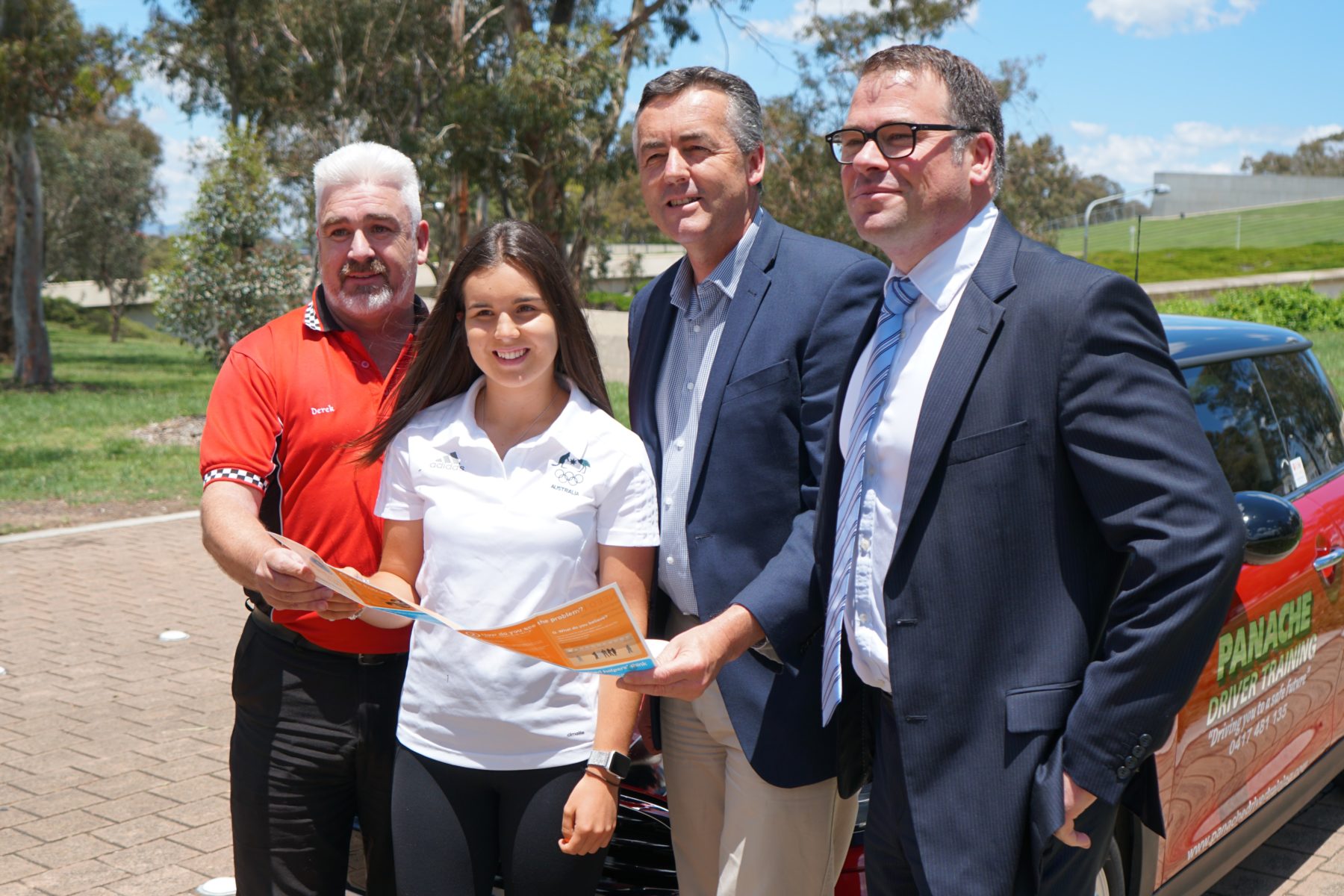 Tens of thousands of Australian families are set to benefit from today's extension of the keys2drive program, which will now deliver free lessons to learner drivers and their supervisors through to 2021.
New Government funding of $16 million will be complemented by $2 million from the AAA, as well as further promotional and evaluation support, to enhance and extend the important program.
AAA Chief Executive Michael Bradley said: "This program has the strong backing of Australia's motoring clubs and we look forward to continuing our partnership with Government to make our roads safer for all Australians.
"The Government is to be commended for making road safety funding a priority and for showing national leadership on an issue that is so important to so many Australian families."
Recent AAA research found road crashes cost the Australian economy almost $30 billion annually, mainly in the form of loss of life and well-being, vehicle damage, and disability care. It also found the cost of road crashes to government in the form of lost taxation, income support, and health and emergency services, is $3.7 billion.
"More than 100 Australians are killed in car crashes every month and the same number are seriously injured every day, so the significance of this problem cannot be over-stated.
"The recognition by Minister Chester of the success of keys2drive is welcomed by the AAA as a practical demonstration of the Government's commitment to improving road safety.
"We want to help young Australians establish good driving habits early and we want to help parents and supervisors refresh their thinking about how to be of greatest assistance."
Keys2drive has been administered by the AAA since 2008 and has so far delivered a single free lesson to more than 250,000 learner drivers. The program aims to contribute to road safety by providing information to learner drivers and their supervising drivers, to make learners more aware of the road safety implications of being a newly licensed P Plate driver and assist supervisors in becoming better informed and more confident in their role
The AAA is the national peak motoring body representing Australia's state-based motoring clubs and their 8 million members.
More information can be found here:  https://www.keys2drive.com.au/