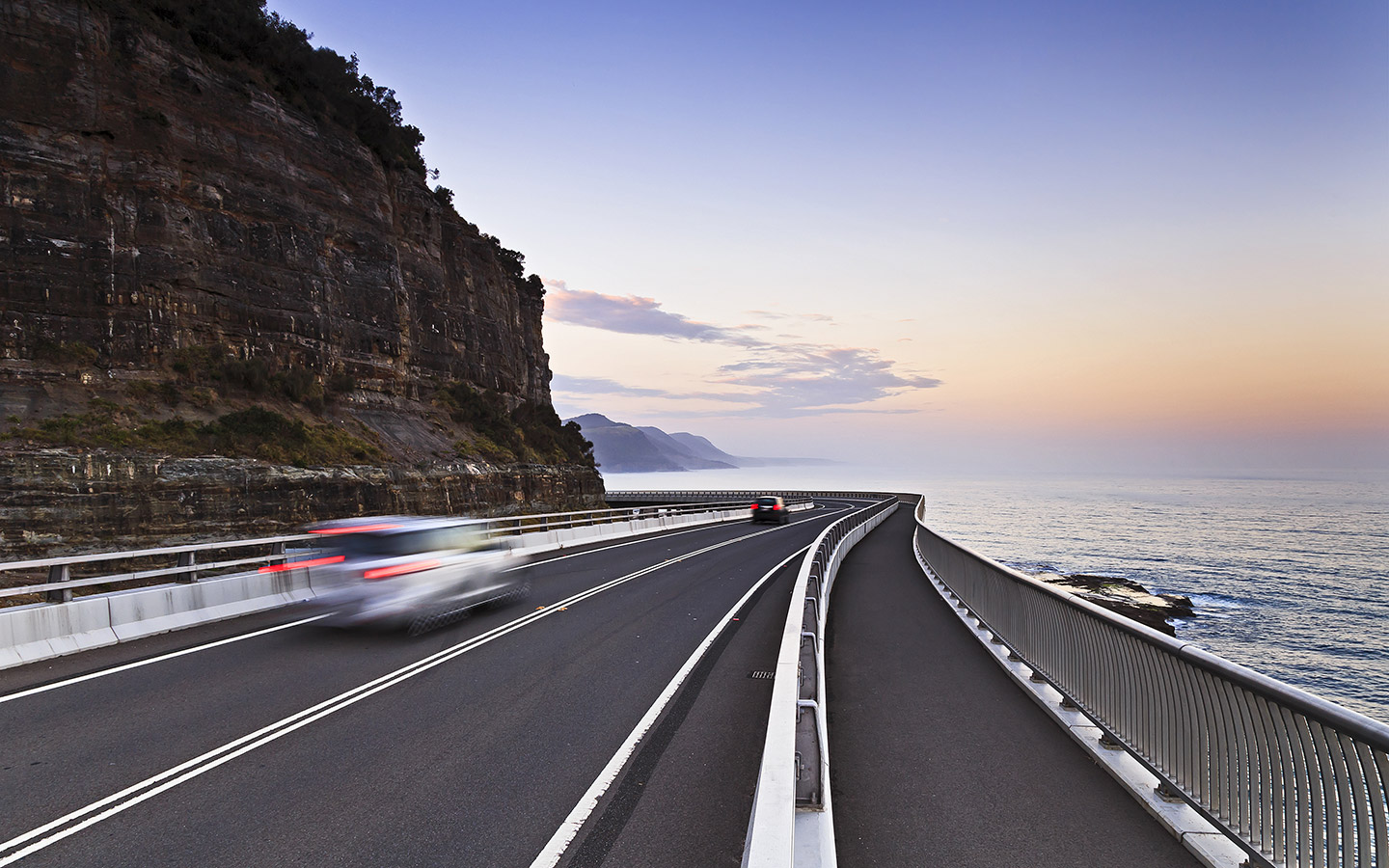 The role of states and territories in road safety is very well understood. They license drivers, they register cars, they build and own roads. It's their police forces that enforce their respective road rules and it's their hospitals that deal with the 100 Australians who suffer road trauma each day.
But the role of the Commonwealth is not agreed. Its own review of road safety arrangements last year concludes that "the Australian Government has not provided sufficiently strong leadership, coordination or advocacy on road safety to drive national trauma reductions".
The AAA agrees with that assessment and strongly believes there is a critical role for the Commonwealth – and that is to provide transparency and accountability to our national management of road trauma.
The National Road Safety Strategy (NRSS), signed in 2011 by all Australian governments – state, territory and federal – has 33 targets attached to it. As of last year, most of these targets are not on track to be achieved, which is a tragedy. But what should be of greater concern is that almost a decade, eight of these are not yet being measured, or unable to be measured, or yet to have a target set.
To understand how inadequate this is, you need only compare the quality and timeliness of the COVID-19 pandemic data available on any given day in any given state or territory.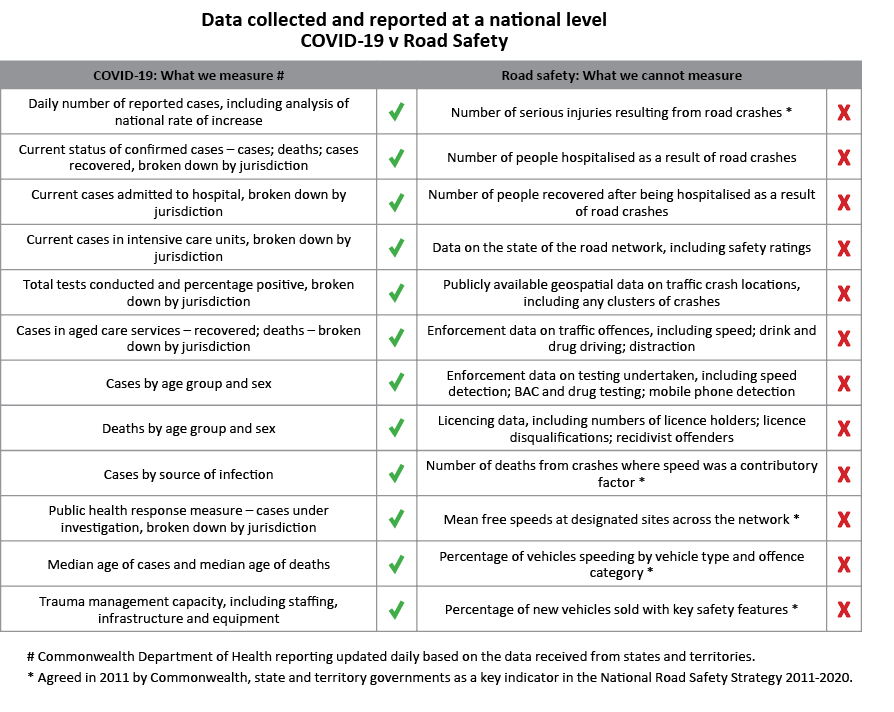 This comparison clearly shows that to really move the dial on the public health crisis that is road safety we need to be mirroring the learnings from the COVID response. Timely data, its consistent collection and its timely reporting, is critical if we are going to compare and improve performance across jurisdictions or develop evidence-based interventions.
We believe getting states to collect consistent data in a timely manner through a central federal agency which aggregates and shares that information to be a core role of the Commonwealth.
Why is it that so little relevant road safety data is being harmonised or shared or published? Why are there are no consequences for jurisdictions that decline to monitor or report on targets that have been signed up to under the NRSS? And how could the federal Office of Road Safety improve the situation?
It is fair to say that the federal Office of Road Safety lacks clarity about its objective and scope. We would like to see the Office collect, collate and report on a whole suite of datasets which either have been undertaken to be prepared by state governments, or are being collected by state governments but not shared. That would make the Office not just the source of national, consistently reported data, but the body which is best placed to identify what best practice is and what in different jurisdictions appears to be working better in some than in others.
Ideally, the Office of Road Safety would also be the organisation which incentivises jurisdictions to produce and report on those datasets. It is the federal government which provides many billions of dollars in infrastructure funding every year, but we would like to see those billions of taxpayer dollars tied to safety outcomes in state and territory jurisdictions.
Road safety is always rated amongst the top transport priorities of Australians. Irrespective of the targets we put in place for 2030, we cannot have another 10-year strategy where jurisdictions are able to not report, or not count, or miss targets without any sort of consequence.
Australians want their federal government to hold the states and territories to account – it has the carrots and sticks to do so – and we can get safer, better roads for it too.
– Michael Bradley