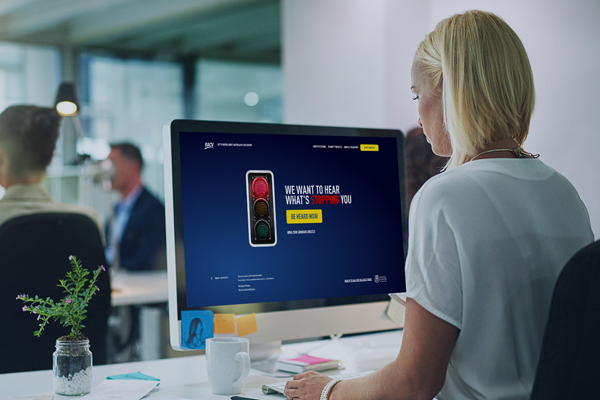 Australia's peak motoring body has today launched a campaign that will give voice to 8.7 million voters and invite them to tell politicians they want transport spending at the centre of Australia's COVID recovery and the 2022 federal election.
World Economic Forum analysis of global transport infrastructure shows Australia's world ranking slipped 20 spots in the four years to 2019, from 18th to 38th place, to now sit behind India, Dominican Republic, and Azerbaijan. Infrastructure Australia says: "The cost of maintaining roads in Australia is growing and the overall maintenance backlog is increasing."*
Australian motorists will this year pay $13 billion in fuel excise alone and in the lead up to May's Federal Election, Australia's motoring clubs will encourage their 8.7 million members to send a message to those seeking to represent them in Parliament.
The AAA's Green Light Australia's Recovery campaign will call for motoring taxes to be reinvested in transport projects that stimulate our economy, create jobs, save lives, and again make Australia's transport network a priority.
AAA Managing Director Michael Bradley said: "With petrol prices at record levels, Australian motorists deserve to have every cent of their fuel taxes spent on projects that make their commutes faster, their families safer, and their communities stronger.
"The past decade has seen just 53 per cent of the fuel excise spent on the transport network and as a result Australia is now having to play catch up.
"Both sides of politics have in recent days been right to resist calls for fuel tax cuts, citing the importance of fuel excise as the nation's main source of road-building revenue. But the time has come for both sides of politics to commit to using 100 per cent of fuel taxes to build projects that get Australians and our economy moving again."
The AAA's 2022 Policy Platform lists priority projects capable of creating more than half a million jobs, generating more than $300 billion in economic activity; and adding more than $130 billion to GDP.** It calls for significant investment in transport infrastructure coupled with policies such as:
establishing a road safety leadership role for the Commonwealth that leverages its transport funding to incentivise improved road safety outcomes
implement a real-world vehicle emissions test program to improve consumer information regarding vehicle fuel consumption and national emissions performance, which will save motorists and businesses money, while also helping the environment
support technology transition via an integrated plan to address the interrelated issues of greenhouse gas emissions; Australia's fuel quality; transport noxious emissions; electric vehicle infrastructure and grid readiness; energy security; and motoring taxation;
and re-invest 100% of fuel excise into land transport projects to improve road safety outcomes and support economic growth.
Read the whole platform – AAA Policy Platform 2022.pdf