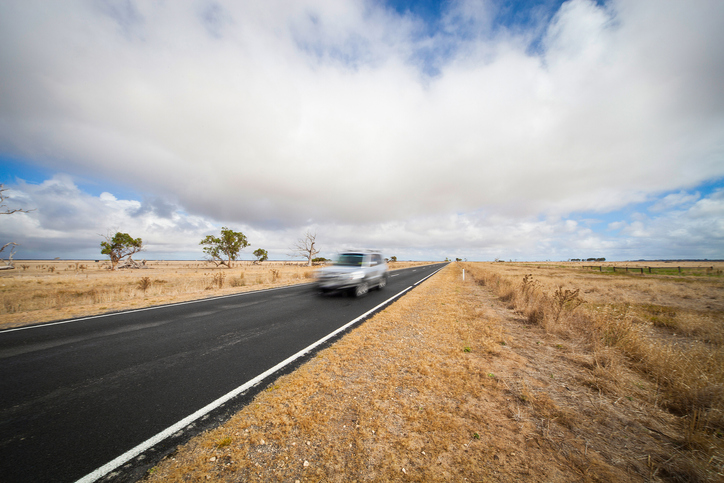 In Australia, right now, you are five times more likely to die on a regional road.
City vs country
In 2020 the fatality rate on regional roads was 9.9 deaths per 100,000 population, compared to 2.1 deaths in metropolitan areas.
In human lives lost, that meant two out of every three deaths were on a regional or remote road in 2020, where 709 people lost their lives, compared to 397 deaths in metropolitan areas.
On average, Australians living in the regions have shorter lives and endure poorer access to health services compared with people living in metropolitan areas.
With facts as shocking as these – what is the Government's plan to overcome the infrastructure differences between city and country?
Engine room of the nation
You've probably heard the phrase 'regional Australians are resilient'.
However 2020 certainly put that idea to the test, with drought, bushfires and a pandemic that has taken its toll in both our cities and towns.
Home to almost 10 million people, Australians living and working in the regions contribute half of our nation's growth, meaning that we rely on them for sustenance and recovery.
But this engine room of the economy needs to be serviced, just the same as those Australians living in the city are. It's too risky to just rely on the renowned resilience of the regions
Regional Australia deserves its fair share
It's simple – given regional Australia is home to so many and makes such a vital contribution to our livelihoods, it deserves its fair share. Investing in transport infrastructure will not only save lives but connect communities to greater education and employment opportunities.
The AAA is keenly aware of this need, and on behalf of our member clubs we've been calling on the federal government to step up and improve vital transport infrastructure in our regions.
The good news is there is now hope on the horizon. The recent federal Budget announced a record investment in infrastructure, including a new $2 billion Road Safety Program.
It is estimated that, over 18 months, this investment will buy 3,000 kilometres of life-saving road improvements and support the creation of thousands of jobs right across the country.
Holding states to account
The AAA has also been highlighting significant problems in the way crash data is captured and reported, leading to gaps in our understanding of the full picture when it comes to road safety. One important outcome of this Budget announcement is that states and territories will be required to provide road safety data as a key condition of this funding.
With two out of every three road fatalities occurring in regional Australia, the federal government must hold state and territory governments to account for their road safety commitments.
The boost in transport funding, along with improved road safety data, will be critical to policies that deliver better, safer roads. It's time to bridge the gap, otherwise we will continue to lose lives on country roads at such a devastating rate.