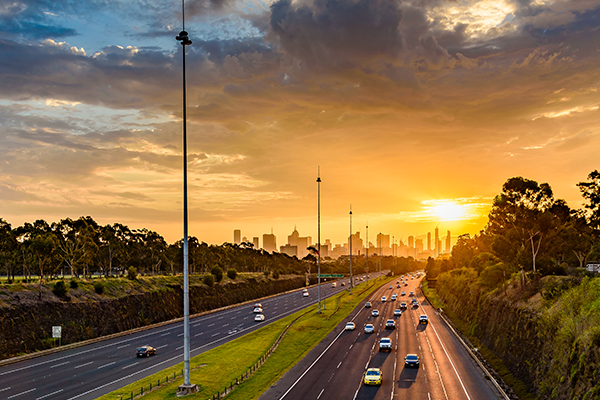 There is no simple way to describe the year that was 2020.
It was packed with rapid rises and a long slow descent. It had plenty of surprises and disappointments. We experienced loss and hurt while also ending with a sense of hope.
Here is a brief look back at our landscape as issues important to motorists ebbed and flowed throughout the year:
JANUARY | The start of 2020 begins the count down towards achieving the goal of a 30 per cent reduction in road deaths and serious injuries over the past decade.
However, 1,188 people lost their lives on Australian roads in 2019 – an alarming 4.7 percent annual increase. January ended as Australia recorded its first case of COVID-19.
FEBRUARY | The AAA's Affordability Index highlights households now spend 13.8 per cent of their income on transport costs (such as fuel, car insurance, registration, loan repayments, public transport and toll roads), leading to a call for new initiatives and investments to drive down these costs.
MARCH | As the World Health Organisation declares a pandemic, Australia records its first fatality due to COVID-19. By mid-March, Australia begins to enter lockdown restrictions as border closures come into place and non-essential services close. Traffic dwindles and public transport use plummets as many of us begin to work from home.
In response to the pandemic, the Australian Government announces that it will defer its 2020-21 Budget to 6 October 2020.
APRIL | Cases in Australia begin to decline as terms such as 'social-distancing', 'JobKeeper' and 'flatten the curve' become second nature.
As oil prices take a dramatic fall, the Government announces that Australia will establish its first Government-owned oil reserves for domestic fuel security.
MAY | As the curve flattens, restrictions begin to ease and the AAA calls for a similar, 'real time' approach to data reporting on COVID-19 to be adopted for road safety.
The Government releases its Technology Investment Roadmap as a strategy to accelerate the development and commercialisation of low emissions technologies.
The Government also announces a new $500 million Local Road and Community Infrastructure Program to bring forward grants for local governments for 'shovel ready' road works and transport projects.
JUNE | Victoria enters a second wave of infection and gradually reinstates a lockdown that will last for most of the year.
A draft Report of the Review of Federal Financial Relations calls for governments to bring electric vehicles into a road-user charging system.
JULY | While most of the country entrenches lockdowns, empty streets help drive down the nation's road toll. Australia records a welcome and sharp 14.6 per cent decrease in road fatalities in the June quarter.
However, even with this decline, Australia remains not on track to meet its national road trauma targets by December.
AUGUST | New research on the underlying factors behind distracted driving is released and the AAA and its member clubs launch Drive In The Moment – a brain-hacking solution to help young people put down their smartphones and edge towards safer roads.
Rural Road Safety Month highlights the alarming statistic that you are five times more likely to die on a regional road than in a metropolitan area.
SEPTEMBER | Victoria announces its roadmap to reopen, as states work hard to try to ensure a 'Covid-normal' Christmas.
As part of the upcoming Budget, the Government commits to build new domestic fuel storage and design a production payment to shore up local refineries.
OCTOBER | The deferred federal Budget commits to a $14 billion transport infrastructure spend that is focussed on saving lives and jobs. Included within the Budget is a new $2 billion Road Safety Program.
The Joint Select Committee on Road Safety releases its report – making 22 recommendations.
NOVEMBER | Australia  is asked to consider and pledge to 'Drive So Others Survive' during National Road Safety Week (15-22 November).
The South Australian and Victorian governments announce a road user charge for electric vehicles.
DECEMBER | News of a COVID-19 vaccine rolling out in the UK fills the world with hope as Australia looks to eradicate community transmission .
The National Road Safety Strategy is set to expire with no new strategy to take its place. A draft is expected in the new year.
Hopefully, it launches all governments into a decade where we can see lives saved and our targets not only met but exceeded.