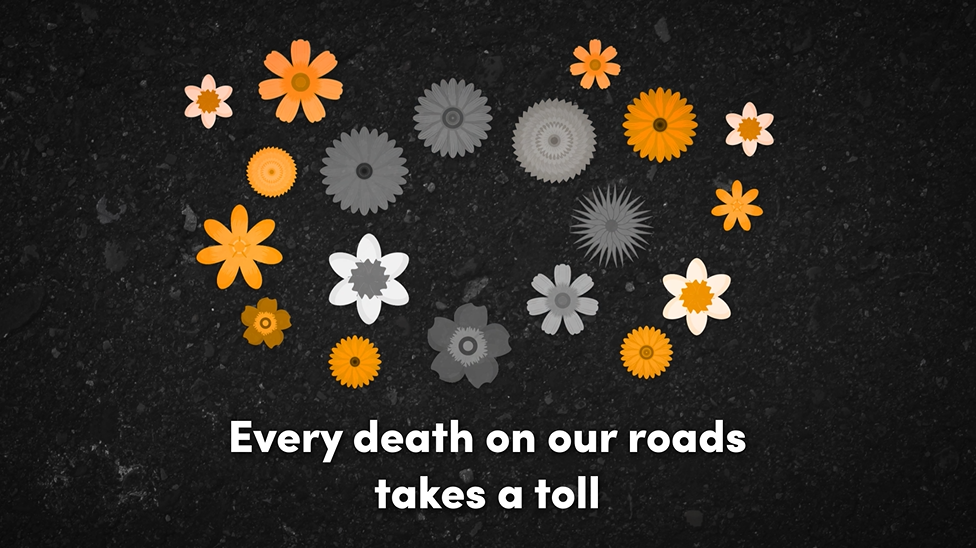 World Day of Remembrance for Road Traffic Victims, on Sunday November 19, is a time to pause and reflect on those who have been killed in road crashes, and a timely reminder of the need to make greater progress towards Australia's national road safety targets.
The day of remembrance is observed on the third Sunday of November each year and is dedicated to the many millions of people killed or injured in road crashes, their grieving families and communities and the emergency responders.
Australian Automobile Association CEO Michael Bradley said the AAA and its member mobility clubs recognised every road death as tragic.
"Road crashes send shockwaves of emotional and psychological trauma through our communities,'' he said.
"The hardships are widely felt by the family, friends and co-workers of all of those who die on our roads."
In addition to the human suffering, the monetary cost of road trauma is nearly $30 billion every year, with government budgets directly losing more than $3.7 billion annually, according to AAA calculations. The full figures are contained in AAA's The Cost of Road Trauma in Australia report.
Mr Bradley said the AAA recognised the importance of monitoring road deaths in Australia and for that reason had regularly benchmarked progress made towards the National Road Safety Strategy's (NRSS) target of reducing road deaths by at least 30 per cent by 2020.
The AAA's most recent results showed that all jurisdictions, except for the ACT, NT and Tasmania, were failing to meet road fatality targets set for them.
"There has been a decrease in lives lost on our roads in the 12 months to September 2017 but greater reductions would be required for the NRSS to achieve its aims,'' Mr Bradley said.
Mr Bradley said the AAA had prepared a plan to help Australia get the NRSS on track.
"In September this year we released our National Road Safety Platform. It outlines the steps we believe the Commonwealth should take to improve road safety. It includes a stronger leadership role for the Federal Government – to help states and territories lower the road tolls in each locality," he said.
Mr Bradley said key measures included:
Identifying gaps in road safety through improved data collection
Promoting best practice research and education
Increased funding for land transport infrastructure
Supporting the introduction of safer vehicles in the Australian fleet
ENDS.